| | |
| --- | --- |
| Advertiser | KFC |
| Sector | Food |
| Buying route | Gold Spot, Silver Spot |
| Audience | Main Shoppers with Children |
| Sector | Entertainment & Leisure |
| Target Audience | 18-44s |
| Package | Gold & Silver Spots |
| Media Agency | Blue449 |
| Creative | DCM Studios & Recipe |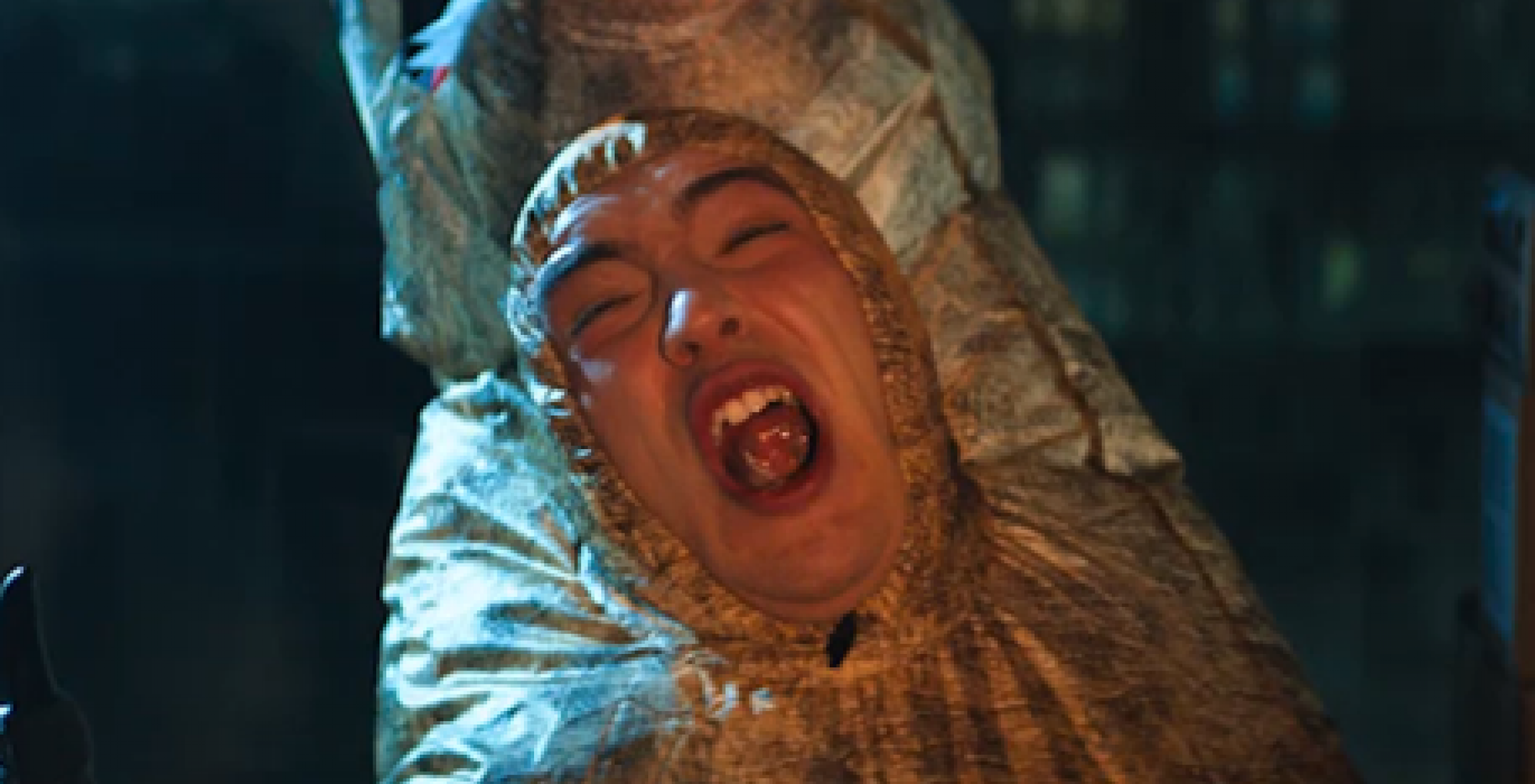 Background
KFC had launched "Chicken Town", a new 60" TV ad which centred on KFC's pretenders that litter high streets up and down the country, and the fact that though they try, the reality is this legion of imitators can never match the iconic taste of KFC.
DCM was approached to see how cinema, beyond just using the existing impactful creative, could further engage KFC's target audience in a distinctive way that would help further drive perceptions of quality and drive consideration.
Extending the narrative of the existing creative, DCM Studios identified an opportunity for KFC to develop a campaign that contextualized itself to upcoming major cinema releases, and help drive customers into restaurants by using DCM's end-frame technology.
Plan
The content series was inspired by, and run alongside the most highly anticipated Hollywood films launching in 2019, including Godzilla: King Of The Monsters, Spiderman Far From Home, Once Upon a Time in Hollywood, Joker, and Last Christmas
Each piece of content further enhanced the campaign strategy by tricking audiences into thinking the film was about to start, mimicking the look and feel of the upcoming feature, before revealing that they were watching a tongue-in-cheek imitation…and that the real thing was always better
Cinemapper, DCM's cinema proximity & end-frame planning tool was used to help bring a localised message to this national campaign. By identifying which KFC site was closest to the cinema, DCM could then add a bespoke end frame to the ad, directing cinemagoers to where they could find "the real thing" at their nearest KFC restaurant.