| | |
| --- | --- |
| Sector | FMCG |
| Target Audience | ABC1 Adults |
| Package | HFSS AGP |
| Media Agency | Starcom |
| Duration | 20" |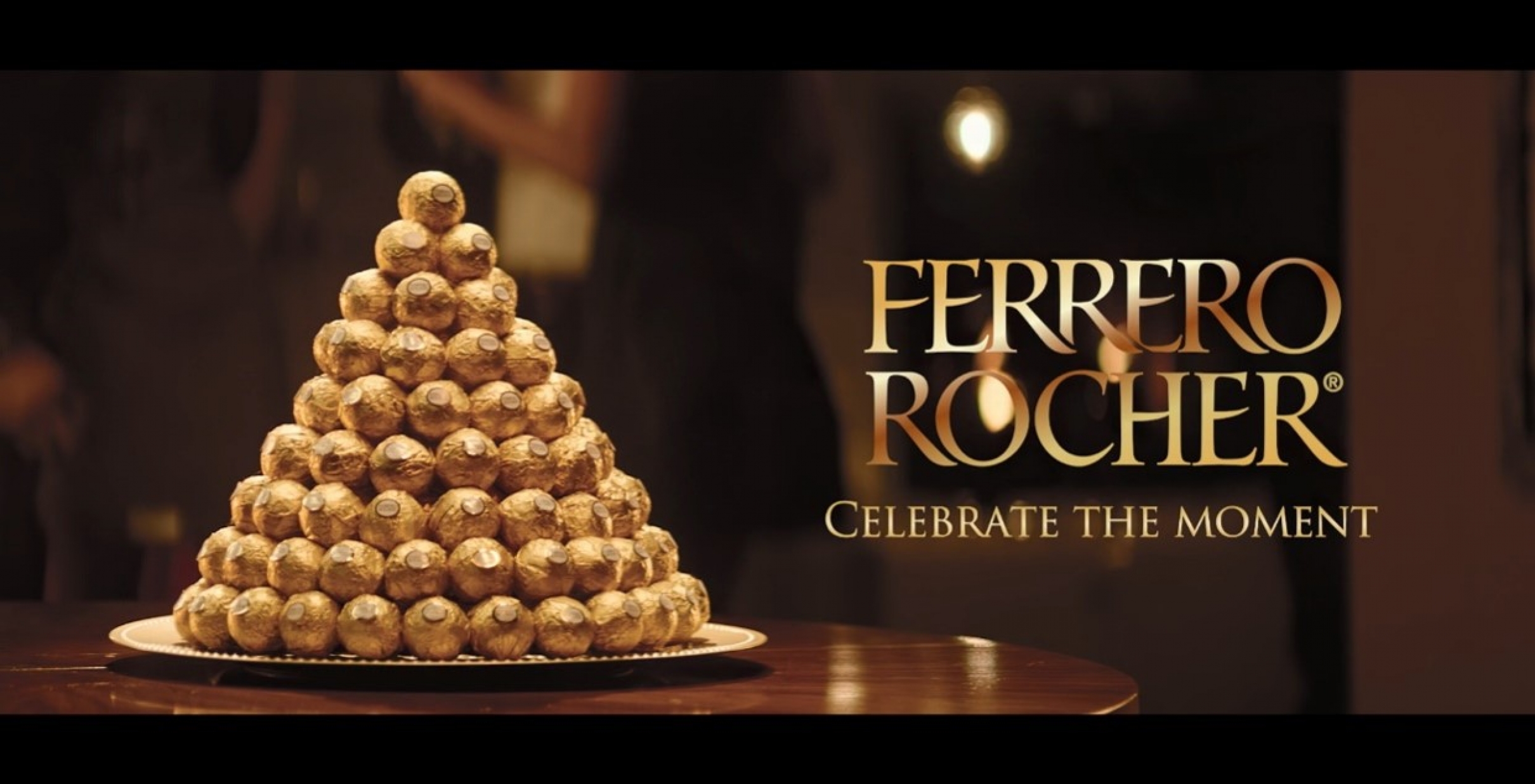 Background
Having not been on the big screen for a couple of years, Ferrero Rocher wanted to test the suitability of cinema post pandemic. As cinema is perceived by audiences as a high quality channel it was seen to be a good fit for the brand and its own premium positioning.
The aim of the campaign was to drive awareness and reinforce Ferrero Rocher's relevance with consumers during moments of celebration.
Plan
With a strong slate of titles releasing in cinemas across the winter, Ferrero Rocher bought a HFSS AGP to maximise reach of its target adult audience as part of a multi media mix alongside TV, BVOD, social, and online video. The Ferrero Rocher ad featured in the reel ahead of titles including Spencer, Ghostbusters: Afterlife, King Richard and House of Gucci.
Results
Ferrero Rocher's cinema campaign was a success with exposure to the ad on the big screen delivering significant uplifts across a range of metrics:
– Awareness of recent advertising: +114% uplift
– 70% of cinemagoers recalled seeing the ad recently, significantly surpassing the benchmark (44%)
– Average uplift of 12% in agreement of key brand perceptions
The campaign highlighted how effective cinema can be for positively contributing to brand perceptions and shifting consideration not only for seasonal occasions but for all year round treats and celebrations
too.