As Digital Cinema Media (DCM) celebrates its 10th birthday, DCM's Insight Assistant, Rob Attwood, takes a deep dive into the biggest trends and insights from the last ten years of the UK cinema industry, including audience growth, innovations in cinema technology, the powerhouses that are Disney and Marvel Cinematic Universe, as well as what we have to look forward to over the next 10 years!
1. Cinema is here to stay
In 2018, 80% of the UK population are cinemagoers, increasing 25% since 2008 (64%). Moreover, UK cinema admissions have increased 4% and box office revenue has skyrocketed 50% to £1.28 Billion in 2017. Going to the movies remains a worldwide phenomenon and it's safe to say Cinema is here to stay!
2. Streaming is fuelling passion for high quality content
Perceptions that in-home developments will mark the demise of cinema have never been further from the truth. Streaming services are in fact fuelling viewers' passion for high quality AV content, with these platforms a great showcase for film content; 93% of Netflix subscribers are cinemagoers with 1 in 4 visiting once a month or more, 66% more likely than the average UK adult. Cinema has become an 'Appointment to View' experience.
3. 44% of UK cinemagoers now buy their tickets in advance, a 52% increase since 2008.
Creative use of social media has improved film marketing with 50% of cinemagoers 'loving the hype surrounding a big release at the cinema', a 72% increase since 2008. Thanks to its theatrical window, the cinema is still the only place to see the best films for the first 16-weeks of their release and will always be one step ahead when stimulating conversations that are current and culturally relevant.
4. The popularity of Awards Season is growing
In 2018, over 1 in 4 adults are more likely to watch a film at the cinema when it has received award nominations, up 33% from 1 in 5 in 2008. Awards season, critically acclaimed films are becoming ever more popular; recent titles TheRevenant, La La Land, and Darkest Hour each achieved blockbuster status, grossing over £20m and accumulating over 2m DCM admissions. This is set to continue in 2018/19 with anticipated releases First Man and Mary, Queen of Scots.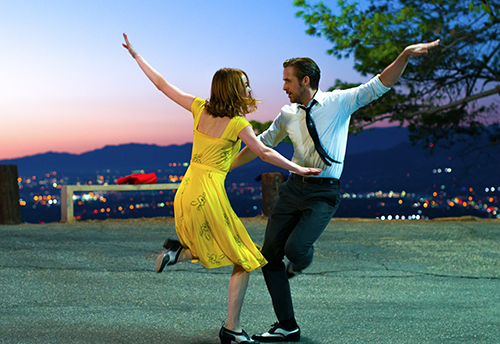 La La Land - 6 Academy Award wins in 2017
5. The audience experience is ever evolving
In 2009, South Korean company CJ 4DPLEX introduced 4DX to cinema with the first UK screen opening at Cineworld Milton Keynes in 2015. 4DX is the only cinematic experience to excite all five senses; the technology includes moving seats and numerous special effects, ranging from water and wind, to fog and scents. Xbox was the first to utilise this unique opportunity for brands by creating an immersive 4DX advert for its third Forza Horizon game. The chain now boasts 19 4DX screens across the UK including a new addition in London's iconic Leicester Square. The immersive viewing experience is very popular amongst 16-34 men cinemagoers - just under 1 in 5 watched a 4DX film in 2017, a 34% increase since 2016.
6. Audiences have marvelled at superheroes over the last 10 years
This year sees the 10th birthday of another cinema giant – the Marvel Cinematic Universe. Marvel has released 19 films in cinemas since 2008, cumulatively grossing over £575m at the UK box office. Recent hits Black Pantherand Avengers: Infinity War are the two biggest films in 2018 to date, accumulating over 11m DCM admissions between them. Marvel has become the favourite franchise of 16-34 male cinemagoers, preferred over rivals Star Wars and Jurassic World. The universe is showing no signs of weakness with Infinity War Part 2and Captain Marvelscheduled for release in 2019.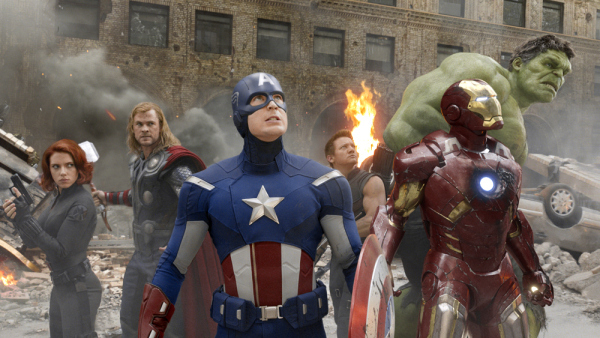 The Avengers – Avengers Assemble (2012)
7. Disney has become a cinema powerhouse
Since DCM was born in 2008, Disney has completed £2.5bn acquisitions of Marvel Entertainment (2009) and Lucasfilm (2012). Disney's control has had a massive effect on the cinema industry, topping the UK box office chart over the last three years (Star Wars: Force Awakens, Rogue One: A Star Wars Story, Star Wars: The Last Jedi). Recent live-action remakes, notably The Jungle Book and Beauty and The Beast,and continued animated success have further strengthened Disney's slate – Incredibles 2 hits UK cinemas on 13 July 2018! 2019 is a jaw-dropping year for Disney with Aladdin, The Lion King, Infinity War Part 2, Toy Story 4, Star Wars Episode IX andFrozen 2 all set for release.
8. Family cinema has been illuminated
2007 saw the birth of Illumination Entertainment, releasing its first film Despicable Me in 2010. The studio has injected new life into family cinema; successes Despicable Me 2 (2013),Minions (2015) and Despicable Me 3 (2017) all grossed over £47m in the UK and have accumulated over 16m DCM admissions between them.Toy Story 3 is the only animated film to be more successful in the last ten years. In comparison to 2008, now 92% of Main shoppers with children are cinemagoers (23% increase) and they are now 53% more likely to list animation as their favourite genre. Next up for Illumination – an animated rework of Christmas classic The Grinch in November 2018.
9. Musicals have resurged into the box office spotlight
2017 was the year musicals resurged with La La Land, Beauty and The Beast, and The Greatest Showman all released within 12 months. ABC1 Women are 37% more likely to list musicals as their favourite genre with 1 in 5 having watched a musical at the cinema in the last 6 months, a 76% increase over the last five years. This month sees the release of Mamma Mia: Here We Go Again, followed byA Star is Born, Bohemian Rhapsody andMary Poppins Returns later this year.
10. Here's to the next 10!
British cinema is in a brilliant place. Our next decade kicks off in style; 2019 sees the return of Daniel Craig in the Danny Boyle directed Bond 25,with the most successful film ever worldwide Avatarset to return in 2020, 11 years after the original! Here's to the next ten years of DCM. See you in 2028.
Sources: TGI Q2 2018, TGI Q2 2014, TGI Q2 2009, FAME 2017, FAME 2016, FAME 2008, IBOE, Statista, DCM Admissions Cube