Pathé has launched the first official trailer for Amma Asante's A United Kingdom, which has been selected to open the BFI's 60th annual London Film Festival in October.
Starring David Oyelowo and Rosamund Pike, the film tells the true story of Seretse Khama, King of Bechuanaland (modern Botswana), and Ruth Williams, the London office worker he married in 1948 in the face of fierce opposition from their families and the British and South African governments.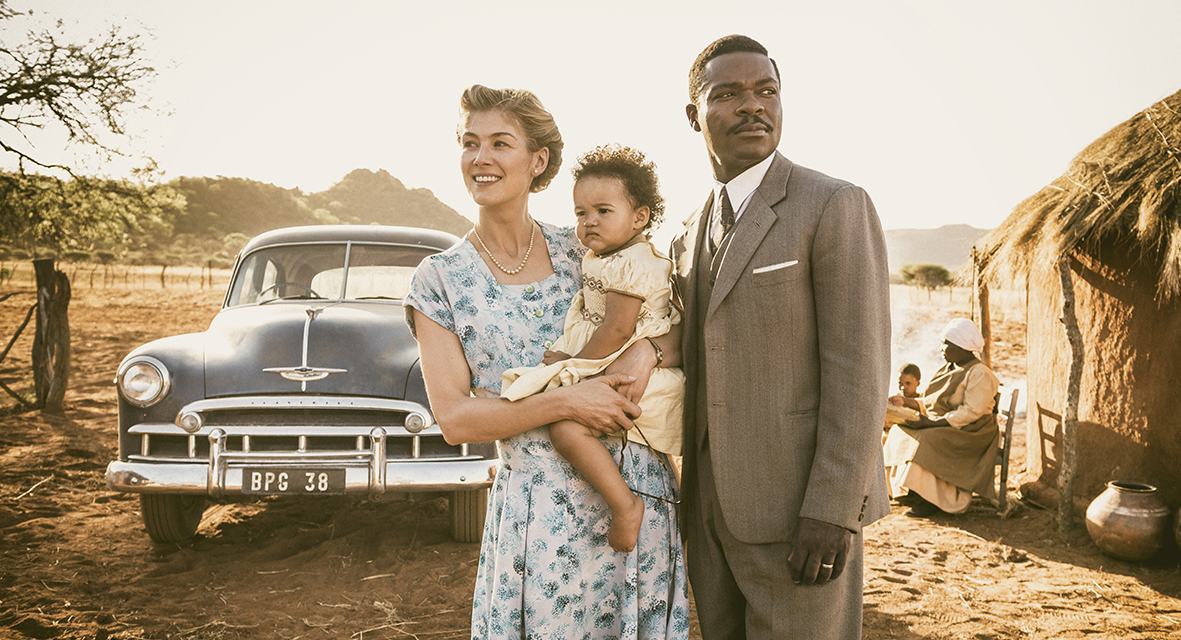 The London Film Festival opens on Wednesday 5 October and the film will launch in cinemas across the UK and Ireland on 25 November 2016.
A United Kingdom will receive its European premiere on Wednesday 5 October in the Odeon Leicester Square, attended by cast and filmmakers with Asante, David Oyelowo and Rosamund Pike expected on the red carpet.
There will be a live cinecast from the London event and simultaneous screenings taking place at cinemas across the UK. The full London Film Festival schedule will be released on Thursday 1 September.