As we move into the month of September it's hard to believe it's been almost three months since DCM launched the latest iteration of The Fantasy Film League but in that time we've followed many twists and turns as film buffs from medialand have vied to be crowned king of the box office in the summer of '16.
While the blockbusters have entertained on the big screen, their opening weekend takings have been just as important as our leaderboard has taken shape each week since June. But now, just a week ahead of our winner's quiz that will see the top 10 entrants join DCM for an ultimate showdown, it's time to reveal the leaderboard standings before the final weekend in contention.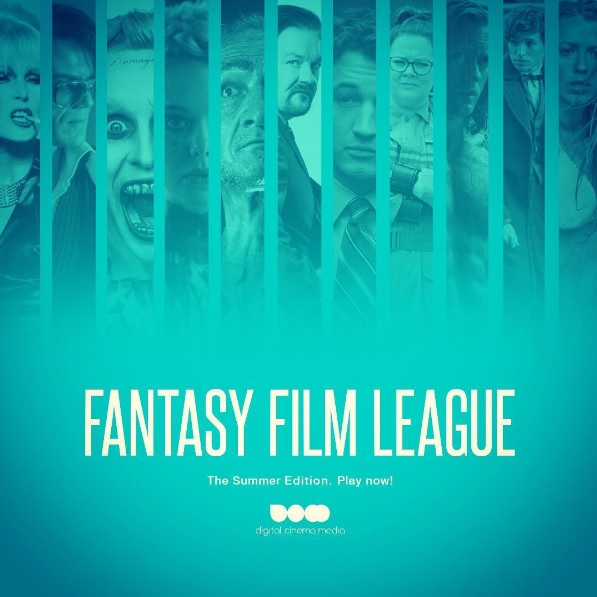 Currently, Martin Watchorn, of This Is Wrestling, is in first place with just over £47m followed by representatives from Savoy Cinemas, in second, and three entrants from MediaCom. But there's just five million pounds separating the whole top ten which sets up the competition for a grandstand finish this weekend.
The final top 10 entrants, who will be revealed on Monday 5 September, will be invited to a quiz hosted by DCM next Thursday 8 September, so if you're listed below, there's a very good chance we'll be in touch. Please keep the date free next week and think about a potential team that will take part in the quiz with you.
Martin Watchorn, This Is Wrestling, £47,086,958
Alex Crawford, ODEON Cinemas Limited, £46,625209
Jonathon Bitel, UM London, £46,145791
Mark Welberry, Savoy Cinemas, £45,780,944
Jake Powell, MediaCom, £45,681,371
Dan Taylor, Channel 4, £45,679,192
Jonathan Kluger, Warner Bros, £45,581,113
Helen Yerbury, Mediacom, £45,547,990
Sammy Crow, MediaCom, £45,289,824
Robin Horler, MediaCom, £45,131,280
Matt Batch, OMD UK, £45,121,086
Ambra Calvi, MediaCom, £44,980,204
Alex Facey, Target Media, £44,980,204
James MacVicar, Glasgow Film Theatre, £44,961,464
Nicholas Lee, Arts Alliance Media, £44,842,947
Paul Martin, CHI&Partners, £44,653,376
Robert Leather, Kaleidoscope Entertainment, £44,644,636
Eddie Hurst, Vue, £44,612,541
Stephen OShea, Mediacom, £44,569,640
Reham George, SMV Group, £44,497,044