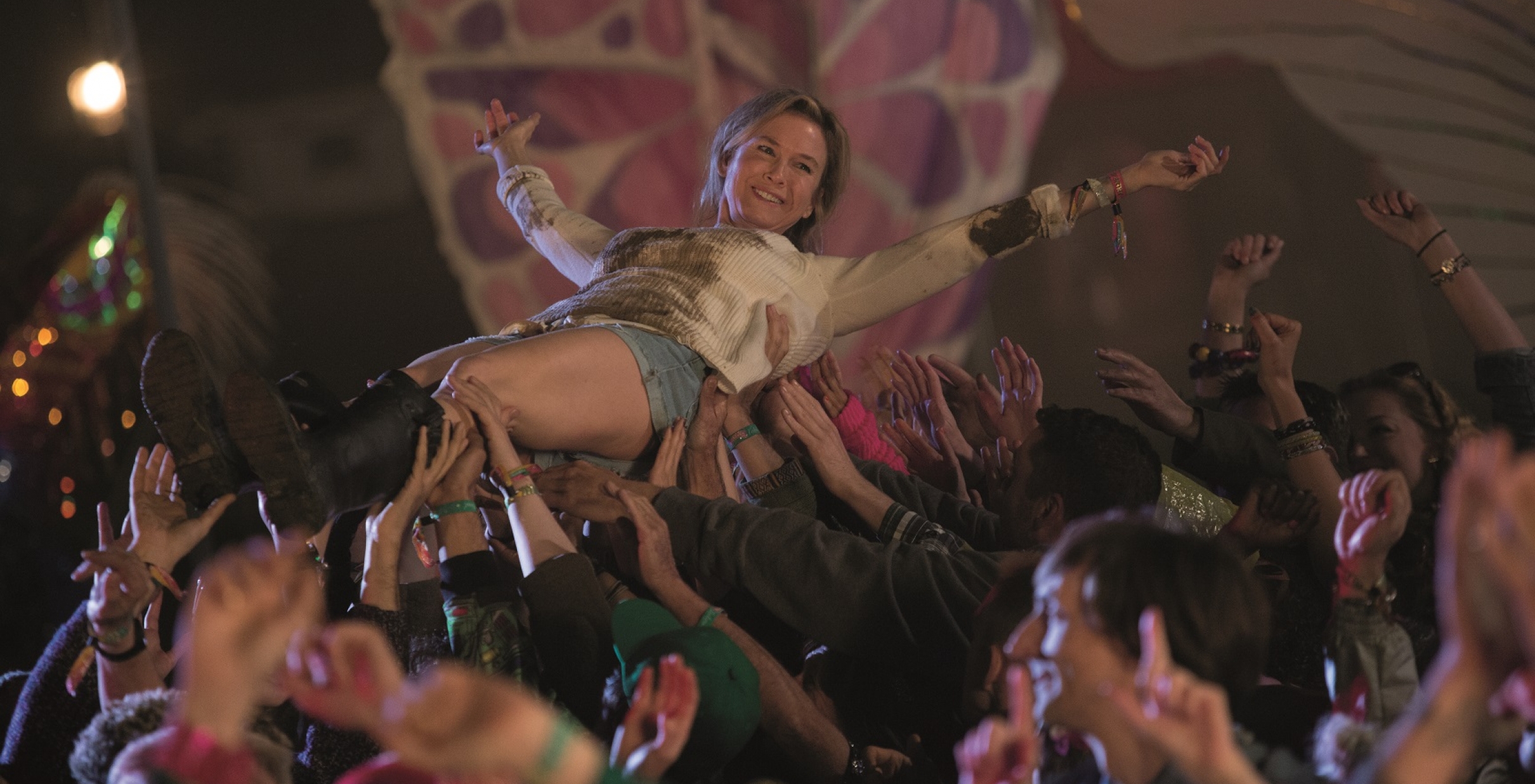 The weekend roundup
We may have been waiting 12 years for it to arrive but when it finally did, Bridget Jones's Baby was a big one. An opening weekend of £8.1m is the biggest ever September opening, eclipsing Legend last year, and the biggest ever for a romantic comedy. The last Bridget Jones film, The Edge Of Reason had a Friday to Sunday opening of £7.1m in 2004 on its way to £36m, so Bridget Jones's Baby will be hoping to get close to £30m.
Another sequel that's been a long time coming, Blair Witch took second spot but didn't experience quite the same success as Bridget Jones. It opened with £959k, which included £160k from Thursday previews. The original grossed £15.1m in 1999, so this performance is something of a disappointment.
The Beatles: Eight Days A Week took third with £655k, which was mainly from performances around the country on Thursday, which grossed £597k.
Sausage Party continued its great run, adding £615k, which was enough for fourth. After three weekends it has now banked a meaty £6.6m.
Kubo And The Two Strings in fifth had a solid hold, falling just 29% to £599k. After 10 days in cinemas it has now banked £1.7m, so it's almost certain to be the lowest performing film from Laika, behind Coraline (£7.5m), ParaNorman (£6.3m) and The Boxtrolls (£8.9m).
Outside of the top five, Bryan Cranston crime drama The Infiltrator opened in ninth with £370k.
Overall the box office was up 64% from last weekend and up 43% from the same weekend last year, when the top four films were Everest, Legend, Maze Runner: The Scorch Trials and The Visit.
Next weekend
The Magnificent Seven is a remake of the classic 1960 western. Seven gunmen in the old west gradually come together to help a poor village against savage thieves. With a cracking cast, including Denzel Washington, Chris Pratt and Ethan Hawke, alongside a big name director in Antoine Fuqua (Training Day, The Equalizer), it should be a thrilling action film.
The Girl With All The Gifts is a British sci-fi horror film about A scientist and a teacher living in a dystopian future, who embark on a journey of survival with a special young girl named Melanie. It has received some strong reviews, with Screen International saying 'what really separates The Girl With All the Gifts from the genre pack, however, is its moral intelligence, clever thematic consistency'.
Across the Pond
Sully held on to the top spot with $22m, which takes its total to $70.5m. Blair Witch took the second spot with a disappointing $9.7m. After it's terrific UK opening, Bridget Jones's Baby could only manage $8.2m in the US, which was enough for third place. Oliver Stone's Snowden opened in fourth with $8m and Don't Breathe had another strong weekend adding $5.6m for a terrific cume of $75.3m.