The BFI London Film Festival came with another packed programme featuring some of the most exciting film content we have to look forward to in the cinema in the coming months. As usual, DCMers attended a range of screenings throughout the event and we've highlighted six of the best below.
Moonlight by Tom Linay, Head of Film
This story of three stages of a young black man's life from childhood to adulthood is hands down the most beautiful, affecting film I've seen the last two years. The film favours subtle gestures over grand emotional statements but the cumulative effect is huge. Every performance is flawless and the characterisation so perfect that the final 20 minutes, while just two people chatting, was amongst the tensest I've been in a cinema this year. It will make your heart swell and deserves every award going next year.
In cinemas: TBC
Nocturnal Animals by Anastasia Takis, Marketing Manager
When I realised I only had tickets to two films this LFF I was beyond disappointed. The BFI's London Film Festival is my favourite time of year. But when I found out the films in question were Ben Wheatley's Free Fire (which you can read more about below) and Tom Ford's Nocturnal Animals, it turns out I couldn't have hoped for more.
Nocturnal Animals, Ford's second time in the director's chair after his excellent debut feature, A Single Man, is by far the most intriguing film I have seen this year. A stylish revenge thriller told via two narratives. The first follows Amy Adams as Susan and her stark, stylish and lonely LA life, before we are quickly introduced to the second, a gritty Texan crime drama featuring the ever amazing Jake Gyllenhaal and an utterly captivating Michael Shannon.
Both stories are aligned via a book about a brutal roadside kidnapping, written by Gyllenhaal and sent to his ex-wife. The two lives and stories couldn't be more different, yet the two worlds are brought to life through incredible sets, narrative and performances, and the ending leaves you wanting for more.
Nocturnal Animals is a sure-fire contender for the upcoming awards season and is not to be missed! As our Comms Manager, Ryan Watson, said as we left the cinema that night: "I went in expecting nothing and left feeling totally fulfilled."
In cinemas: Friday 4 November 2016
Paterson by Michael Tull, Research and Insight Manager
Jim Jarmusch's (Only Lovers Left Alive) Paterson follows its titular character as he goes about his week. Day by day we see Paterson, superbly played by Adam Driver, undertake the same routine - driving his bus route while overhearing fragments of passengers' conversations, going home to his wife, walking their dog and stopping at a local bar, all while writing poetry into his closely guarded notebook. The minimalist story isn't without its quirks - Marvin, the couple's dog steals the show every time he's on screen and the weird and wonderful characters Paterson interacts with along the way add welcome humour to the otherwise subtle story. It's a low-key tale of a man who enjoys the quiet life but it never veers into the boring. The film never overplays its hand or reveals everything about its main character, leaving you wanting to spend more time with Paterson when the credits quietly begin to roll.
In cinemas: Friday 25 November
Snowden by Ryan Watson, Communications Manager
It's cool to be a computer geek these days, but when you're a code hacker for the US government and need to make a decision about whether to leak secrets to the wider world it gets serious.
That's the gist of Oliver Stone's political thriller, Snowden, which follows a 10-year period in the life of former NSA contractor Edward Snowden (Joseph Gordon Levitt), showing how he became disillusioned in the role and told his story to The Guardian newspaper, leaking thousands of classified documents in the process.
The film communicates how Snowden wasn't just a boring brainiac with a selfish plan to take down his employers, and puts forward the reasons for why it was so important for him to go public. It also taps into the man's character, personal life and bond with love interest Lindsay Mills (Shailine Woodley).
Snowden is being billed as Stone's best film since JFK and the director's treatment of such a controversial script could be described as a brave move in itself, echoing the themes addressed in the story. It's definitely one to watch and is entertaining from start to end. Rhys Ifans, Zachary Quinto and Nicholas Cage also feature.
In cinemas: Friday 2 December
La La Land by Mike Freeman, Account Manager - Opera
La La Land absolutely lives up to the hype surrounding it in the past few weeks. Damien Chazelle pulls off an incredibly moving film, sucking you into the two main characters' dreams and their relationship. It is an ode to Los Angeles, jazz music and musicals – making you fall in love with all three.
It was one of those films which really stirs the emotions, making you analyse what you want to achieve, what's your dream and how you can achieve it. My man crush on Ryan Gosling went up a couple of notches to a worrying level and Emma Stone delivers a truly special performance.
The film struck a great balance between some classic musical scenes (the opening scene sets the bar extremely high) and gripping dialogue, so those who are worried that it's just going to be song after song should be put at ease – it's a fantastic story supported by spectacular music and dance.
You'll walk out of the cinema and can't help but be disappointed when everyone in Leicester Square doesn't burst into song and start an incredible synchronised dance.
Five stars without a doubt. It's the best film I've seen for a long time. Luckily, the person I went to see it with felt exactly the same.
In cinemas: Friday 13 January 2017
Free Fire by Andrew Bishop, Business Director - Vivaki
Ben Wheatley's Boston set 70s 'gangster' film totally caught me by surprise. Having not read any reviews or write ups, I sat ready with no real expectation. As a fan of some of Wheatley's early films, High-Rise in 2015 really disappointed me and I feared much of the same. However, Free Fire is a huge success! The ability to have so many key characters (10) and still make the audience warm to each one in their own strange way is testament to his storytelling. All but two scenes are set in a warehouse (filmed in Brighton in the UK) where a large weapons trade is set to take place, but what actually unfolds is a crazy unbroken run of quality filmmaking riddled with bullets, blood, fights and very funny dialogue delivered by a quality cast.
In cinemas: Friday 31 March 2017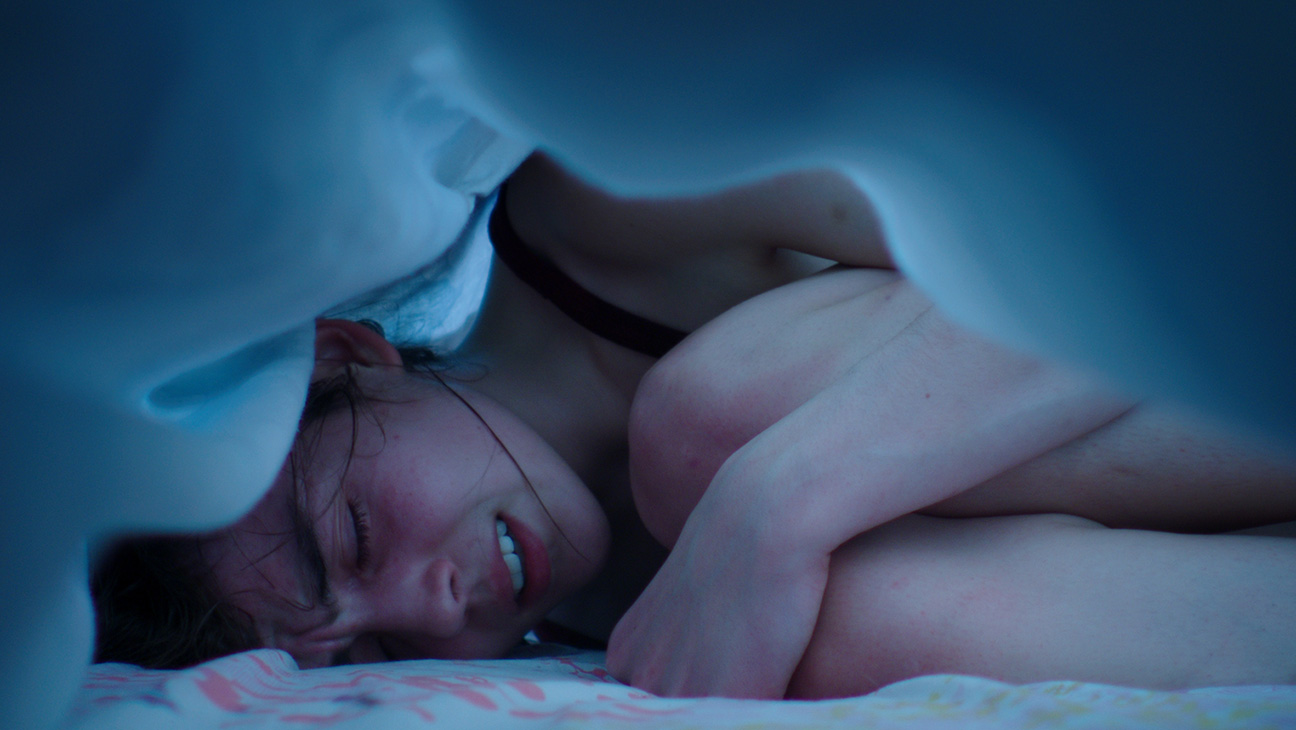 Raw by Antonio Garcia, Client Director
Try to imagine a French version of Skins set in the macabre world of veterinary college with a body-horror cannibal twist and you begin to picture the unique, darkly comic and deeply unsettling first feature of Julia Ducournau.
A fresh faced, top performing student, Justine, is thrust into the party atmosphere and hazing rituals of student life when she joins a top prestigious college for aspiring vets – she's soon tested as she has to perform a bizarre raw-animal eating dare against her vegetarian principles. It triggers a disturbing body morphing process that gives her an insatiable appetite for human flesh as she struggles to come to terms with her unnatural desires along with the pressure of trying to fit in!
An original take on the young losing their innocence and being corrupted, the look, setting and cool soundtrack all add to the impressiveness of a debut film which deservedly won 'best first feature' at the LFF awards. Be warned; don't eat beforehand!
In cinemas: TBC